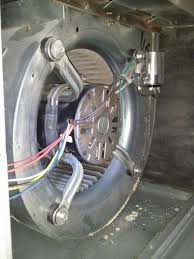 Coil and blower cleaning is often overlooked by most homeowners but can pay off handsomely both in dollars and in comfort. When your coil and blower are dirty, it increases the amount of time taken by your HVAC system to attain its desired indoor temperature. As a matter of fact, statistics show that a heating, ventilation and air conditioning unit with dirty coils consumes between 35 and 40% more power than with a system whose coils are clean. What this means is that having your coils and blower cleaned professionally on a regular basis will save you a significant amount of money per year in energy bills.
It is also worth noting that clean coils and blowers will prolong the life of your HVAC system. This saves you costly frequent replacements. At Miramar Air Conditioning Repair, we offer comprehensive coil and blower cleaning at highly discounted rates.
Coils are always wet and as such tend to collect dirt and dust in the air quickly. They also offer an ideal breeding ground for bacteria and other microbes. This poses a health hazard to you and your family if these microbes are not gotten rid of by cleaning the coils.
Benefits of Coil and Blower Cleaning
• Removal of harmful microbes from your indoor environment. This reduces the risk of allergies and other respiratory illnesses
• Prevention of contagious diseases that can be transmitted from dirty coils and blowers
• Elimination of odors caused by microbial growth
• Great control of the temperature inside your home
• Significant reduction of electricity bills
When your coils and blowers are clean, the air in your HVAC system flows smoothly and this enables your unit to operate at its designed efficiency. This saves on energy consumption and prolongs the lifespan of the unit.
Why Hire Our Coil and Blower Cleaning Services
At Miramar Air Conditioning Repair, we are at your service 24/7 including public holidays. We have extensive experience in the industry and have a fully-fledged department that is dedicated to coil and blower cleaning. This helps us to respond promptly to your call of coil and blower cleaning service.
We use industry-standard practices in the cleaning process as well as use biodegradable cleaning products to ensure that your indoor environment is safe and free from any harmful chemicals.
We take pride in offering the best coil and blower cleaning experience imaginable. Our locally owned and operated HVAC Company employs fully insured, licensed, certified and courteous technicians. This enables them to deliver high quality services irrespective of the brand or make of your HVAC system.
Our customer service is unmatched in the market. We give priority to your call of service and you don't have to wait for hours for us to get to your home because our response is fast.
We have invested in the state-of-the-art tools that are powerful enough to remove any dust or dirt in your coils and blowers.
Enjoy improved air quality in your home today by contacting us at 654-518-3367 and our coil and blower cleaning specialists will be there to serve you!